In the museum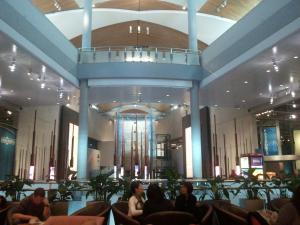 It was raining this morning, but cleared up into a very pleasant spring day, so rather than take the buys into the city centre, I decided to walk. It took about an hour, which was fine because apart from a long walk through Bangkok airport, I've not got any exercise since leaving ireland.
I'm now half way through the Te Papa museum, which is am awesome place to visit. There's a fantastic collection of items depicting New Zealand history, both Maori and european.
More later - I've still got a lot of the museum to get through before it closes at six.