The Long Version...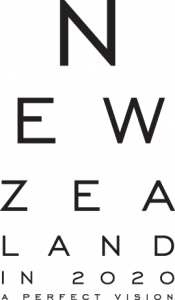 Continuing the slightly mixed up chronology, this entry covers the end of Au Contraire. The Beginning and Middle will follow shortly.
Having taken a brief respite from the convention for dinner, with those most excellent fans, CP, Kurt and Kate, we return to find the cocktail party in full swing. This was a nice relaxed event with an excellent selection of science fictional drinks available and live music from harpist Asni, which was a really nice touch.
I am immediately grabbed by Norman, who is organising the Sir Julius Vogel awards, who asks me if I'll present one of the awards. However, it presents a dilemma, as I feel I'm not appropriately atyred, so I run back to my room to put a jacket on.
I get back just in time for the award ceremony. The Sir Julius Vogel awards are given for contributions to New Zealand science fiction, and are excellently run by Norman Cates. We had received ballot forms in our con packs, and the nominated works were all on display all weekend for people to study. Unfortunately I didn't feel qualified to vote as I don't know very much about New Zealand science fiction, but now I've been introduced to it I do hope to correct this.
The award ceremony kicks off, with Norman and his able assistant MCing. Sean Williams, the Guest of Honour, presents the first few awards, followed by John Hertz, the DUFF delegate, who presents some of the fanish awards. Then it's my turn to present the Best Fanzine award, which is a huge honour. And of course I make a bit of a mess of it as I don't realise it's a tie between two of the nominees. But it was fine.
I should add a brief note about the awards themselves. They were designed by the Weta special effects workshop and cast in resin. They are a beautiful design of an elongated cube standing on one corner, covered with Maori symbols. All in all, I thought it was an excellent ceremony.
This leads into the closing ceremony, which like the opening ceremony, is hosted by Daphne, whose enthusiasm and stage presence really comes bubbling over. She does a great job of thanking everyone and presenting prizes for various competitions which took place over the weekend. And then ends with a song she'd composed (to the tune of "My Way"). I'm not sure whether it is out of fear or admiration that we all sing along, but we certainly haav a few laughs.
The closing ceremony finishes with the raffle, and I am lucky enough to win two books. I have found that one's luck in con raffles tends to be proportional to the number of tickets you buy, so I'm not sure if I bought more than average, but it was for a good cause.
After the closing ceremony, people sit around chatting, until Dave from Bay Area SF Association (BASFA) takes the mike and declars a meeting of BASFA. He explained that the association exists to donate money to good fanish causes, and invites people to join for $5. He then proceedes to the section on convention reports, and Cheryl Morgan takes the mike and gives a report on Au Contraire. The microphone is then handed to me, so I said a few words about what an excellent time I've had, and how everyone has made me feel so welcome. It then passes to a few others who add their own words of thanks.
Dave then announces that another tradition of BASFA is to auction fans. The winner of an auction can ask the auctionee to do anything they like, providing the person is willing to do so. Looking around the room, he picks out Norman Cates and asks him to come forward. Norman reluctantly obliges. Sean Williams immediately puts in a bid, which is countered by another member of the audience. The bidding gets up to $35 before Sean announces that is all the money he has but will they take an IOU. However, before a decision is reached, someone hands $20, so the bidding continues. Each time Sean is outbid, another fan comes running over to add money to the growing pile beside him, which is amazing considering no one had any idea what Sean was planning to do when he won. I think people just sensed that Sean would use this awesome power for the greater good of fandom. The bidding reaches about $115 before the other bidder backs down, and Sean is declared the winner of the auction.
Sean then grabs the microphone and announces, "Norman, I want you to chair a New Zealand Worldcon bid."
This results in a very loud cheer from the audience, and a very worried look on Norman's face. However, Norman finally agrees to Sean's request, and a discussion about the details immediately ensues. "When should we have it?" People seem to agree that about ten years away sounds like a good idea, so the year 2020 is selected. "We'll need t-shirts!" Someone agrees to look into t-shirt printing, while René offers to design a logo. "We'll need a website!" Someone puts their hand up and says "I'll do that." I look around the room to see who it is and nobody has their hand up. I look up and see a hand floating overhead. I follow down the arm and find it connected to my shoulder. What have I done?
Various other jobs are assigned, and I find myself also agreeing to be European agent. As the hotel want to clear the room, we head up to Kurt's room to discuss details. I bring my laptop and plug in to start working on the website. I get http://www.nzin2020.org registered, and start putting a site together. I've been using the content management system Drupal on many sites, and I feel it's important that multiple people can keep the site updated, so I set it up using that. As I work, René passes me a memory stick containing the first logo (a clever play on a optician's eye test), with the slogan "a perfect vision". He's also working on a variation on the New Zealand fern, but that takes a little longer.
The session goes on for a couple of hours, with lots of people pitching in lots of ideas and advice, and I'm sure Norman is a nervous wreck by this stage. However, he seems to be still up for it.
About 2:30AM, my laptop's battery expires, but by then I have a functioning website, and a list of enhancements to make over the next few days.
A group of us head out into the night in search of chips, but that is for another entry.